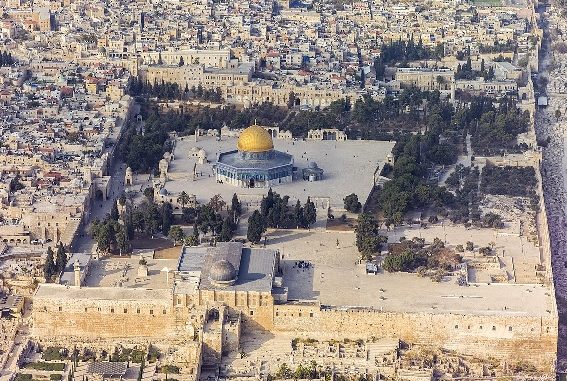 "Donald Trump has defied overwhelming global opposition by recognising Jerusalem as the capital of Israel, but insisted that the highly controversial move would not derail his own administration's bid to resolve the Israeli-Palestinian conflict," The Guardian reports.
"The president's announcement provoked condemnation from US allies, and a furious reaction from Palestinian leaders and the Muslim world. Within minutes of Trump's announcement, US embassies in Turkey, Jordan, Germany and Britain issued security alerts urging Americans to exercise caution."
"British prime minister Theresa May said Trump's announcement was 'unhelpful in terms of prospects for peace in the region', and said the UK did not intend to follow suit. The French president, Emmanuel Macron, and the German chancellor, Angela Merkel, also condemned the move."
"Palestinian president, Mahmoud Abbas, said that the US had effectively abdicated its role as a mediator in the region.
"The chief Palestinian negotiator, Saeb Erekat, said: 'President Trump just destroyed any policy of a two-state solution.'"
"Saudi Arabia on Thursday criticised the decision, calling the move "unjustified and irresponsible". The move was also condemned by Turkey, Jordan, Egypt and Lebanon."
MORE:  White House admits Trump's Jerusalem decision hurts peace process (Source: CNN)