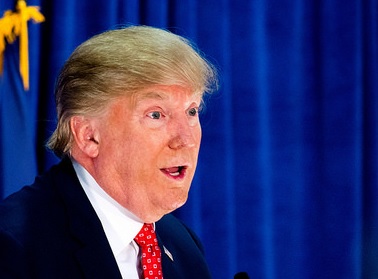 Republican President Donald Trump, in an interview with Fox News's "Fox & Friends," blamed his predecessor for the recent leaks coming out of the White House, and for the raucous crowds at Republican town halls across the country, The Hill reports.
" 'I think President Obama's behind it, because his people are certainly behind it,' said Trump. 'And some of the leaks possibly come from that group. You know, some of the leaks, which are really very serious leaks, because they're very bad in terms of national security, but I also understand that's politics. And in terms of him being behind things, that's politics, and it will probably continue.' "
Trump offered no proof to back up his charge. This is not the first time Trump has blamed Obama for problems befalling his own administration.
FLASHBACK: 'This was a mission that was started before I got here': Trump suggests Obama to blame for raid that lost Navy SEAL (Source: Business Insider)
FLASHBACK: 'I Inherited a Mess,' Trump Says, Defending His Performance (Source: The NY Times)