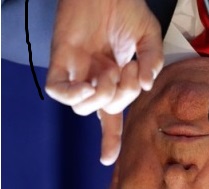 Republican President Donald Trump saw his approval rating, already at historic lows as he entered the White House, take another hit as his first week in office ended.  A Gallup poll shows Trump with an Approval Rating of 42, down from 45. His Disapproval Rating began the week at 45, but had risen to 50 by the end.
UPDATE: Trump Sets New Low Point for Inaugural Approval Rating (Source: Gallup)
Trump now holds the record for the lowest initial job approval rating as well as the highest initial disapproval rating in Gallup surveys dating back to Dwight D. Eisenhower.