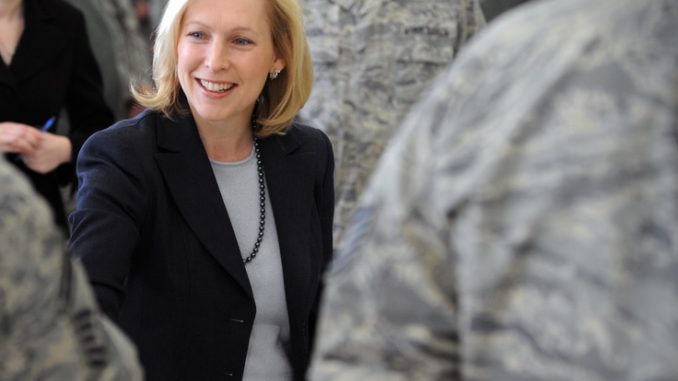 "President Trump's Twitter attack on Sen. Kirsten Gillibrand, which she called a "sexist smear," is fueling Democratic calls for congressional hearings on the president's own alleged past sexual misconduct, with some even joining the call for him to resign," USA Today reports.
Lightweight Senator Kirsten Gillibrand, a total flunky for Chuck Schumer and someone who would come to my office "begging" for campaign contributions not so long ago (and would do anything for them), is now in the ring fighting against Trump. Very disloyal to Bill & Crooked-USED!

— Donald J. Trump (@realDonaldTrump) December 12, 2017
"Democrats in the House and Senate said the tweet underscores the need for the president to be held to account at a time when harassment accusations are felling  powerful men from Hollywood to Washington."
"He does a favor by drawing attention to this issue so I think it's a boomerang back on the president. It was intended to certainly harass her," said Sen. Jeff Merkley, (D-OR).
"Gillibrand is among six Democratic senators who've called for Trump's resignation after a week in which sexual harassment allegations forced the resignations of three lawmakers in both parties. The accusations are similar to those leveled against Trump by at least a dozen women during his 2016 campaign."
"The president's broadside against Gillibrand is among a number of factors putting a spotlight on Trump's alleged sexual groping and harassment of women that was a major campaign controversy."