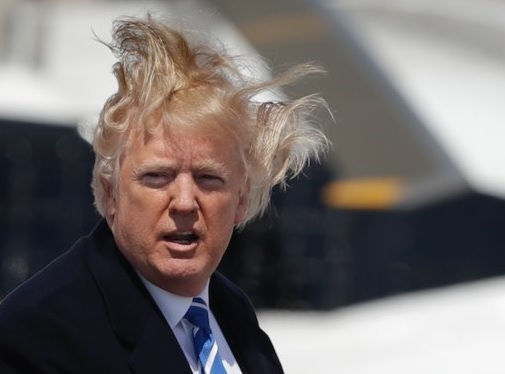 Eugene Robinson: "Stop waiting for the constitutional crisis that President Trump is sure to provoke. It's here.
On Sunday, via Twitter, Trump demanded that the Justice Department concoct a transparently political investigation, with the aim of smearing veteran professionals at Justice and the FBI…
I hereby demand, and will do so officially tomorrow, that the Department of Justice look into whether or not the FBI/DOJ infiltrated or surveilled the Trump Campaign for Political Purposes – and if any such demands or requests were made by people within the Obama Administration!

— Donald J. Trump (@realDonaldTrump) May 20, 2018
"Trump's power play is a gross misuse of his presidential authority and a dangerous departure from long-standing norms. Strongmen such as Russia's Vladimir Putin use their justice systems to punish enemies and deflect attention from their own crimes. Presidents of the United States do not — or did not, until Sunday's tweet."
"The informant was not embedded or implanted or otherwise inserted into the campaign. He was asked to contact several campaign figures whose names had already surfaced in the FBI's counterintelligence probe. It would have been an appalling dereliction of duty not to take a look at Trump advisers with Russia ties, such as Carter Page and George Papadopoulos, when the outlines of a Russian campaign to influence the election were emerging.