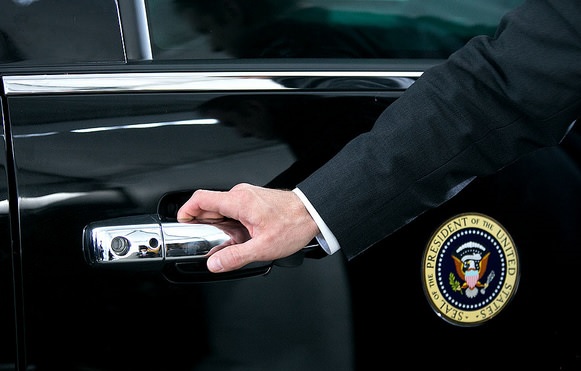 "The U.S. Secret Service on Sunday denied a suggestion from President Donald Trump's personal lawyer that it had vetted a meeting between the president's son and Russian nationals during the 2016 campaign," Reuters reports.
"'Well, I wonder why the Secret Service, if this was nefarious, why the Secret Service allowed these people in. The president had Secret Service protection at that point, and that raised a question with me,' Jay Sekulow, a member of the president's legal team, said on Sunday on the ABC news program 'This Week.'"
"Donald Trump, Jr. was not a protectee of the USSS in June, 2016. Thus we would not have screened anyone he was meeting with at that time," Secret Service spokesman Mason Brayman said in a statement.
"On Friday, NBC News reported that a lobbyist who was once a Soviet counter-intelligence officer participated in the meeting, which was also attended by Trump's son-in-law, Jared Kushner, and the president's former campaign manager, Paul Manafort."
"The meeting appears to be the most tangible evidence of a connection between Trump's election campaign and Russia, a subject that has prompted investigations by congressional committees and a federal special counsel."