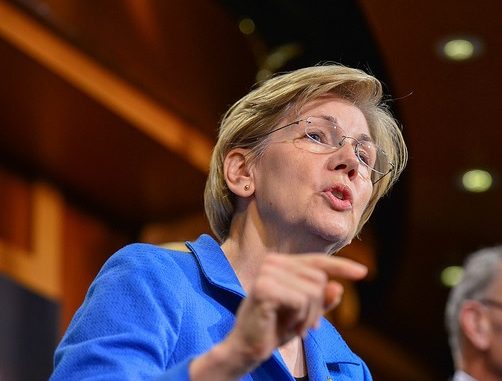 Attempting to silence the opposition, Senate Republicans voted to rebuke Sen. Elizabeth Warren (D-MA) on Tuesday "after she criticized a colleague, Senator Jeff Sessions, the nominee for attorney general, by reading a letter from Coretta Scott King," The New York Times reports.
"In the letter, Mrs. King, the widow of the Rev. Martin Luther King Jr., took aim at Mr. Sessions's record on civil rights as a United States attorney in Alabama,"
Senate Majority Leader, Mitch McConnell on Warren: "She was warned. She was given an explanation. Nevertheless, she persisted."
"After the vote to bar Ms. Warren from speaking further about Mr. Sessions, other senators, including Bernie Sanders of Vermont and Tom Udall of New Mexico, read Mrs. King's letter without facing any objection, prompting some activists to raise charges of sexism."
READ CORETTA SCOTT KING'S FULL LETTER HERE.
UPDATE: Senate Confirms Jeff Sessions As Attorney General (Source: NPR)