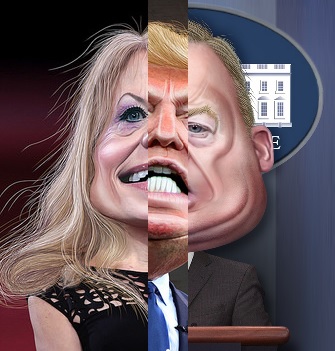 Jan 29/30: Over the course of two days, White House Press Secretary Sean Spicer referenced an imaginary terrorist attack in Atlanta at least three times.
Feb. 2: Attempting to justify Republican President Donald Trump's illegal Muslim ban, White House "Counselor" Kellyanne Conway told MSNBC's Chris Matthews the ban would prevent another "Bowling Green Massacre." This was at least the third time she had used this example. The "Bowling Green Massacre" never happened. It was a figment of Conway's imagination.
Feb 19: During a campaign-style rally in Florida, Trump, when talking about recent terrorist attacks, said "You look at what's happening last night in Sweden. Sweden, who would believe this?" Swedish officials are unaware of any incident. Trump made it up.