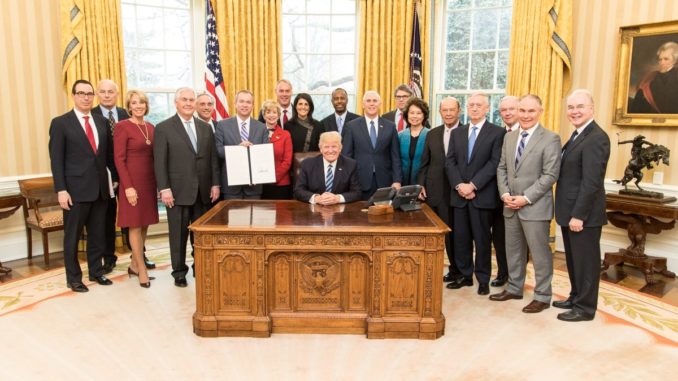 Republican President Donald Trump's first full cabinet meeting took the bizarre form of a singular admiration society, the NY Times reports.
"One by one, they praised President Trump, taking turns complimenting his integrity, his message, his strength, his policies. Their leader sat smiling, nodding his approval."
"We thank you for the opportunity and the blessing to serve your agenda," said Reince Priebus, chief of staff.
"So it went on Monday in the Cabinet Room of the White House, as Mr. Trump transformed a routine meeting of senior members of his government into a mood-boosting, ego-stroking display of support for himself and his agenda."